Earn free OKEX. top50 currency on coinmarketcap!
OKEx Farming
join airdrop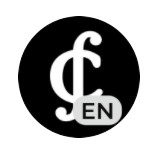 Credits
Credits is the fastest and most scalable decentralized blockchain platform for development of smart contracts and dApps.
Airdrop Rating
"Good airdrop easy to claim and has a chance to get 50 USD"
8.5 / 10
Airdrop Details
Est. Value $
Token Type
Time Left
Added At
50
ETH
7 days
Sept. 15, 2020
Receive free CS tokens with
Credits Airdrop
Recommended!
Make sure to join all our Exclusive & Premium airdrops: