EXY tokens, listed on exchanges. Get it now
Experty Airdrop Season 7
join airdrop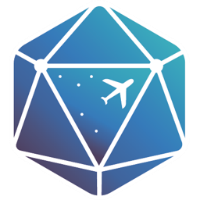 Aeron
Aeron is the new standard of aviation safety, embodied in a line of innovative products: Pilot App, Web Portal and Aviation Company App.
Airdrop Rating
"Tokens are listed on many exchanges. Very easy to join and claim tickets. Recommended!"
9.0 / 10
Airdrop Details
Token Given
Est. Value $
Token Type
Time Left
Added At
3
1 + Referral
ETH
ENDED
Feb. 19, 2019
Receive free 3 ARN tokens with
Aeron Airdrop
* EXCLUSIVE! Easily earn 3 ARN tokens (~$1).
* Earn extra 1 ARN per referral (unlimited).
* Tokens are already listed onmany exchanges.

Aeron is the new standard of aviation safety, embodied in a line of innovative products.

- Claiming the airdrop with multiple accounts is strictly prohibited.
- Max 20,000 participants!
- Users from USA are unable to participate.
- Spam activity in our telegram will be banned and prohibited. Spammers will be removed from airdrop list.
- In case we detect a lot of sign-ups from the same IP address: If this is a shared IP then you have nothing to worry about. Aeron reserves the right to invalidates fraudulent entries.
Do all tasks below and
earn 3 ARN (~$1).
Grab an additional
1 ARN
for every referral (unlimited!)
Joining is very simple!
1. Join Aeron 
Telegram group 
and AirdropRating
Telegram channel
.
2. Follow
Aeron 
and
AirdropRating
on Twitter.
3. Fill out the form below and include your Email and ETH wallet.
AIRDROP IS OVER!
More about Aeron:

You joined the airdrop and have referred *.
referrals are confirmed according our latest snapshot at
Here is Your referral link:
Remember! You will get your tokens only if you followed all airdrop instructions:
If you do not follow all requirements, you will not get any tokens including referrals!
*This is the total amount of your referrals (confirmed/non-confirmed). You will only get tokens for the confirmed ones based on the snapshot that we will check before the token distribution.
Recommended!
Make sure to join all our Exclusive & Premium airdrops: