EXY tokens, listed on exchanges. Get it now
Experty Airdrop Season 7
join airdrop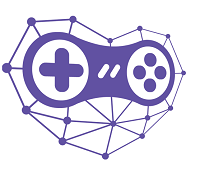 Crypto Games Conference
The Crypto Games Conference is the world's largest and definitive business event for crypto gaming industry. The third international conference will once again take place in Minsk, Belarus, gathering over 1000 delegates and hundreds of companies from more than 30 countries for two days of networking, learning and doing business.
Airdrop Rating
"So easy to join with a real chance to receive free tickets. Very recommended!"
9.5 / 10
Airdrop Details
Token Given
Est. Value $
Time Left
Added At
Receive free Tickets with
Crypto Games Conference Airdrop
EXCLUSIVE! Crypto Games Conference is airdropping 20 free tickets (10 Indie tickets and 10 Business tickets).
Just follow the simple one time tasks for a chance to be randomly selected as a winner.
The draw will take place on early April.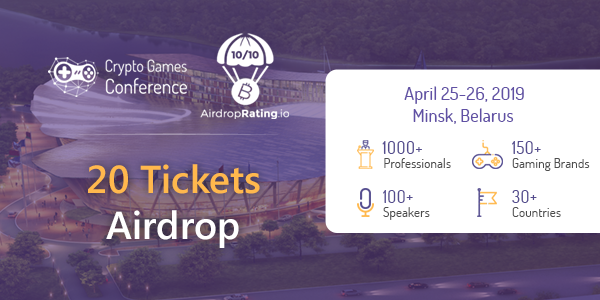 Do the simple tasks below and get a real chance to win a free ticket!
Joining is very simple!
1. Enter your name and email. 
2. Join AirdropRating
Telegram channel
.
3. Retweet this
Tweet
on Twitter.
4. Write on comments something related to the event so we can confirm you are not a bot.
AIRDROP IS OVER!
Crypto Games Conference Video:

You joined the airdrop and have referred *.
Here is Your referral link:
Remember! You will get your tokens only if you followed all airdrop instructions:
If you do not follow all requirements, you will not get any tokens including referrals!
*This is the total amount of your referrals (confirmed/non-confirmed). You will only get tokens for the confirmed ones based on the snapshot that we will check before the token distribution.
Recommended!
Make sure to join all our Exclusive & Premium airdrops: