EXY tokens, listed on exchanges. Get it now
Experty Airdrop Season 7
join airdrop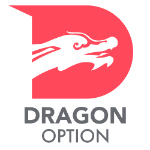 Dragon Option
Dragon Option - The first guessing game on EOS with verifiable fairness on the blockchain.
Airdrop Rating
This is our first exclusive airdrop for EOS tokens. Get your EOS wallet for future airdrops.
9.0 / 10
Airdrop Details
Token Given
Est. Value $
Token Type
Time Left
Added At
1500
3 + Referral
EOS
ENDED
May 24, 2019
Receive free 1500 DRAGON tokens with
Dragon Option Airdrop
* EXCLUSIVE! Earn 1500 DRAGON tokens (~$3)
* Earn extra 100 DRAGON tokens (~$0.2) per referral (unlimited).
* Tokens are listed on leading EOS exchanges: Newdex, WhaleEx, Chaince.
* Token Distribution - up to two weeks after this campaign ends.
* NO KYC REQUIRED!
Dragon Option is a decentralized guessing game on EOS blockchain. Predict the short term price movements and earn!

You need to have an EOS wallet to participate. You can setup desktop EOS wallet (See video), or install a mobile EOS wallet: Token Pocket, MEET.ONE or EOS Lynx.

- Claiming the airdrop with multiple accounts is strictly prohibited.
- Max 10,000 participants.
Do all the tasks below and
earn 1500 DRAGON tokens (~$3).
Grab an additional
100 DRAGON tokens (~$0.2) 
for every referral (unlimited!)
Joining is very simple!
1. Join Dragon 
Telegram group
and AirdropRating
Telegram channel
 - 500 DRAGON.
2. Follow 
Dragon
 and 
AirdropRating
 on Twitter, and
retweet this
 - 500 DRAGON.
3.
[Optional]
 - Play the Dragon game (min 0.001 EOS).
Instructions
here - 500 DRAGON. 
4. Fill the form below.
* This is a real airdrop. It is not mandatory to play the Dragon game, however, minimum bet risks less than 1 cent. This is totally your own decision on whether to try the Dragon game or not.
AIRDROP IS OVER!

You joined the airdrop and have referred *.
referrals are confirmed according our latest snapshot at
Here is Your referral link:
Remember! You will get your tokens only if you followed all airdrop instructions:
If you do not follow all requirements, you will not get any tokens including referrals!
*This is the total amount of your referrals (confirmed/non-confirmed). You will only get tokens for the confirmed ones based on the snapshot that we will check before the token distribution.
Recommended!
Make sure to join all our Exclusive & Premium airdrops: