EXY tokens, listed on exchanges. Get it now
Experty Airdrop Season 7
join airdrop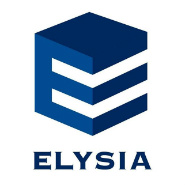 Elysia
ELYSIA is a decentralized ecosystem for P2P real estate stock exchange. Users can purchase real estate tokens on Elysia platform with EL tokens and cash. Through Elysia platform, users are able to invest in real estate properties with a small amount of money, diversify the seed money for the sake of decreasing the risk of the real estate investment. For the properties invested, it will be managed and operated by an automatic management system of Elysia to give less burden on users for complicated procedures needed.
Airdrop Rating
This great company lets you invest in real estate using tokens. Easy tasks. Recommended.
9.0 / 10
Airdrop Details
Token Given
Est. Value $
Token Type
Time Left
Added At
5000
5 + Referral
ETH
ENDED
April 18, 2019
Receive free 5000 EL tokens with
Elysia Airdrop
* EXCLUSIVE! Easily earn 5000 EL tokens (~$5)
* Earn extra 2000 EL tokens (~$2) per referral (unlimited).
* Token Distribution - One week after this campaign ends.
* Will be listed on exchanges soon (June 2019, IEO started!)
* NO KYC REQUIRED!
Elysia is airdropping up to 210,000 USD of EL tokens EXCLUSIVELY with AirdropRating. Elysia platform is a decentralized ecosystem for P2P real estate stock exchange. By using EL, you can invest in real estates (flats, buildings etc) and acquire the share of the property, and gain profits regularly made from the property. 

- Claiming the airdrop with multiple accounts is strictly prohibited.
- Max 30,000 participants!
Do all the tasks below and
earn 5000 EL (~$5).
Grab an additional
2000 EL ($~2) 
for every referral (unlimited!)
Joining is very simple!
1. Join Elysia 
Telegram group
and AirdropRating
Telegram channel
.
2. Follow
Elysia
and
AirdropRating
on Twitter, and
Retweet this
.
3. Register at
Elysia platform
(Make sure you confirm your email. Tokens will be sent to your account wallet).
4. Fill the form below.
Note:
Use EL tokens to invest in real estate using Elysia platform. Alternatively, you can wait 6 months and withdraw the EL tokens to your ETH wallet or exchange.
* Make sure to enter the same email as you used on the Elysia registration.  
AIRDROP IS OVER!

You joined the airdrop and have referred *.
referrals are confirmed according our latest snapshot at
Here is Your referral link:
Remember! You will get your tokens only if you followed all airdrop instructions:
If you do not follow all requirements, you will not get any tokens including referrals!
*This is the total amount of your referrals (confirmed/non-confirmed). You will only get tokens for the confirmed ones based on the snapshot that we will check before the token distribution.
Recommended!
Make sure to join all our Exclusive & Premium airdrops: