EXY tokens, listed on exchanges. Get it now
Experty Airdrop Season 7
join airdrop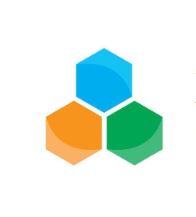 Remittance Exclusive
REMCO is the World's First Powerful Distributed Token-Generating Platform for Money Transfer. The REMCO Token Generating Platform's APIs to allow any licensed money transmitter to mint programmable Tokens to move value and leverage distributed ledger advantages at speed and scale, while also offering innovative compensation to all transaction stakeholders. Our Token is Jurisdiction and Money Transmission Flow Agnostic. Meaning it works with the existing model.
Airdrop Rating
"We are proud to partner with Remco and provide you this great opportunity to earn free ROMCO tokens. Very recommended"
9.5 / 10
Airdrop Details
Token Given
Est. Value $
Time Left
Added At
125
10 + Referrals
ENDED
Sept. 20, 2018
Read our comprehensive review
Receive free 125 Remco tokens with
Remittance Exclusive Airdrop
EXCLUSIVE! Easily earn free 125 REMCO tokens (+Referrals).
Remco is airdropping 125 REMCO (~$10) for joining to 10,000 airdrop participants and 25 REMCO (~$2) for every referral.

ICO token price: 1 REMCO = 0.08 USD.
Do not miss this great opportunity. Share it with your friends!

- Claiming the airdrop with multiple accounts is strictly prohibited.
- Users from USA, Burma, Côte d'Ivoire, Cuba, Iran, North Korea and Syria are unable to participate (KYC will be required).
 
AIRDROP IS OVER!

You joined the airdrop and have referred *.
referrals are confirmed according our latest snapshot at
Here is Your referral link:
Remember! You will get your tokens only if you followed all airdrop instructions:
If you do not follow all requirements, you will not get any tokens including referrals!
*This is the total amount of your referrals (confirmed/non-confirmed). You will only get tokens for the confirmed ones based on the snapshot that we will check before the token distribution.
Recommended!
Make sure to join all our Exclusive & Premium airdrops: