CRYPTOENTER airdrop. Listed on exchanges!
CRYPTOENTER
join airdrop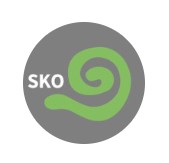 Sikoba
Sikoba is a decentralised money platform based on peer-to-peer IOUs and built on blockchain technology. Participants who know and trust each other in real life grant each other credit lines in the Sikoba system. They can then pay each other without using fiat money. These peer-to-peer credit relationships are governed by contracts with specific conditions, fee structures, and repayment rules. Informal credit, i.e. using IOUs instead of cash, is widely used in developing countries to overcome money scarcity. SikobaPay provides the technology to make informal credit much more effective: ​Because debt is registered on a blockchain, users obtain legal certainty; Users can transact beyond their immediate circle of trust, as SikobaPay identifies trusted intermediaries; SikobaPay automatically clears circular debt, thus reducing the need for cash settlement.
Airdrop Rating
"Good airdrop easy to claim and you can earn more by doing social works and referral program"
8.5 / 10
Airdrop Details
Token Given
Est. Value $
Token Type
Time Left
Added At
12
5
ETH
ENDED
March 12, 2020
Receive free 12 SKO tokens with
Sikoba Airdrop

Oops, Too late! This airdrop is already closed.

Looking for new airdrops?

Visit our main airdrops page or feed page.


Remember to join our Telegram channel and follow us on Twitter to receive new airdrops!
Recommended!
Make sure to join all our Exclusive & Premium airdrops: