EXY tokens, listed on exchanges. Get it now
Experty Airdrop Season 7
join airdrop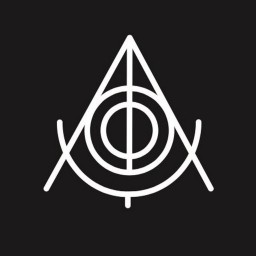 Aluna
Aluna.Social is a gamified multi-exchange social trading terminal for cryptocurrency traders and investors. It combines a social network with an API trading platform integrated with top crypto exchanges, enabling copy trading features and public profiles featuring unforgeable trading performance and history.
Airdrop Rating
"Very easy to earn 2 USDT, top5 cryptocurrency in the world. You will be able to cashout for tiny gas fees. Very recommended!"
9.0 / 10
Airdrop Details
Token Given
Est. Value $
Token Type
Time Left
Added At
2
2 + Referral
ETH
ENDED
Jan. 10, 2020
Read our comprehensive review
Receive free 2 USDT with
Aluna Airdrop
* EXCLUSIVE! Easily earn 2 USDT, top5 on CoinMarketCap!
* Earn extra 0.1 USDT per referral (max 50 referrals).
* NO KYC!
* Reward distribution in February 2020!
* Get the USDT tokens directly into your ETH Metamask wallet. Aluna is airdropping USDT tokens EXCLUSIVELY with AirdropRating. Aluna is a one-stop-shop trading and social platform designed to make you a better trader. Centered around the trading experience to provide you with a suite of monitoring, analysis, execution and automation tools.
 
- Limited amount of participants allowed. Join while you can.
- Claiming the airdrop with multiple accounts is strictly prohibited.
Do all the tasks below and
earn up to 2 USDT (~$2).
Grab an additional
0.1 USDT (~$0.1) 
for every referral (max 50 referrals)
Joining is very simple!
1. Join Aluna 
Telegram group
and AirdropRating
Telegram channel
.
2. Follow
Aluna
 and
AirdropRating
on Twitter, and
Retweet this
.
3. Sign up at
Aluna.Social website
 and confirm your email. 
Tutorial
4. Connect MetaMask wallet to receive 1 USDT! 
Tutorial
5.
[OPTIONAL]
- Add any exchange API key to receive another 1 USDT! 
Tutorial
6. Fill the form below.
* Steps 1-4 are mandatory.
* Do not leave Aluna and AirdropRating social channels until token distribution.
AIRDROP IS OVER!
More about Aluna Social:

You joined the airdrop and have referred *.
referrals are confirmed according our latest snapshot at
Here is Your referral link:
Remember! You will get your tokens only if you followed all airdrop instructions:
If you do not follow all requirements, you will not get any tokens including referrals!
*This is the total amount of your referrals (confirmed/non-confirmed). You will only get tokens for the confirmed ones based on the snapshot that we will check before the token distribution.
Recommended!
Make sure to join all our Exclusive & Premium airdrops: