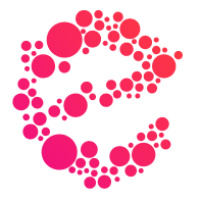 EBIC 2019 Conference
The prime European Blockchain Investment Congress and Exhibition The event kicks off on February 28th, 2019, and focuses on the future Blockchain technology and it's the impact on society. The three-day, top-level event will encompass content from leading brands with inputs from renowned international speakers and panels that present cutting-edge Blockchain technologies. The event has been established to provide insights into of the challenges that key industries are about to meet. Including, but not limited to, the legal sector, retail, financial service, healthcare, insurance, energy, copyright, government, real estate and so on. The congress agenda will present a series of expert keynotes, multilateral panel discussions and solution-based case studies as well as ICO presentations and an ICO competition.
Airdrop Rating
"So easy to join with a real chance to receive free tickets. Very recommended!"
9.5 / 10
Airdrop Details
Token Given
Est. Value $
Token Type
Time Left
Added At
10
750
Tickets
ENDED
Jan. 25, 2019