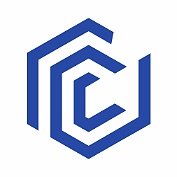 FirmaChain
FirmaChain aims to replace all social and legal actions (contract, notarizations etc.) that are based on existing written documents with a transparent platform that combines electronic document-signatures with blockchain.
Airdrop Rating
High-quality project. NOT Needed anymore to verify email and mobile to participate!
9.0 / 10
Airdrop Details
Token Given
Est. Value $
Token Type
Time Left
Added At
7
2 + Referral
ETH
ENDED
July 29, 2019
Receive free 7 FCT tokens with
FirmaChain Airdrop
* EXCLUSIVE! Easily earn 7 FCT tokens (~$2)
* Earn extra 3.5 FCT (~1) per referral (unlimited).
* Airdrop distribution date: September 2019.
* Confirmed listing on a major exchange (announcement soon).
* No KYC. Easy Social Tasks!
* Get the FCT tokens directly into your ETH wallet. Firmachain is airdropping up to 45,000 USD of FCT tokens EXCLUSIVELY with AirdropRating. FirmaChain's Decentralized Data Storage is used for storing and retrieving large amounts of data. The advantages of FirmaChain's E-contract based on the blockchain can be maximized in license agreements for IP rights such as patents, trademarks, and copyrights (games, characters, animation, etc.).

- Max 15,000 participants or 30 days.
- Claiming the airdrop with multiple accounts is strictly prohibited.
Do all the tasks below and
earn 7 FCT tokens (~$2).
Grab an additional
3.5 FCT (~$1) 
for every referral (unlimited!)
Joining is very simple!
1. Join FirmaChain 
Telegram channel
and AirdropRating
Telegram channel
.
2. Follow
Firmachain
and
AirdropRating
on Twitter, and
Retweet this
.
3. 
[OPTIONAL] 
Register on
StableDocs
website (You should change the language to English at the top right corner, verify email and mobile).
* Steps 1, 2 are mandatory.
* Do not leave Firmachain and AirdropRating social channels until token distribution.
AIRDROP IS OVER!
More about Firmachain:

You joined the airdrop and have referred *.
referrals are confirmed according our latest snapshot at
Here is Your referral link:
Remember! You will get your tokens only if you followed all airdrop instructions:
If you do not follow all requirements, you will not get any tokens including referrals!
*This is the total amount of your referrals (confirmed/non-confirmed). You will only get tokens for the confirmed ones based on the snapshot that we will check before the token distribution.
Recommended!
Make sure to join all our Exclusive & Premium airdrops: